5

min read
To Chase or Not To Chase… That is the Question!
We love using examples from the animal kingdom of what an "alpha male" does and how he hunts down his prey in order to kill it… However, we fail to take into account that alpha males do not hunt or chase the females of his own species. 
In all actuality, the females of his species only become interested in him once he displays his abilities. When a more superior alpha male takes over, he's then downgraded and shown less interest or kicked out altogether. 
Beta males have to do much more work in order to get the attention of the female species if they get any at all. They have to work 10 times harder and basically sexually assault the feminine species in order to get what he wants.
A lot of people will say "men are hunters by nature" yeah that's true, but hunters—hunt in order to capture or kill their prey. And once it's dead, it's time to hunt something else. Hunting is a skill, which means the more you do it, the better you become at it. 
Also, no hunter only hunts once, especially if he wants to continue to eat. That's why I'm shocked at the number of women who want to be hunted or chased by men. They're actually saying in so many words "let me see how good you are at catching, consuming, and then throwing us away." 
In this post, I'm going to approach the topic from the perspective of a man who believes that he's supposed to chase, hunt or pursue women.
In reality, men only have 2 options as it relates to dealing with women:
Option 1: Complain, Chase and Hope.
If you're stuck in option one, I would like you to consider why you should start a strict no-chase policy.
When you chase after a woman, you're either confirming her lack of interested in you or she's playing games with you. Women inherently know this, and a lot of them do this because they prefer the "bad boy" type, which they consider them to be the "alpha males" of our species. 
They may not say this verbally, but their actions and decisions show they do. Their minds and society may tell them to want otherwise, but interest and decisions never lie. The sad thing is, most of these women wait too long before their perspective is changed, but by then the damage has already been done. When she finally becomes interested in the men who wanted her before, they're no longer interested. 
So she elects to a "there aren't any good men out there" mentality. No, there are/were plenty of good men out there, you just chose the wrong guys to be interested in.  
This is why chasing women is a pointless exercise. Women are expressive and curious by nature, especially if they're digging you. But if you have to chase a woman, then you will always have to chase her. That is until she becomes or is genuinely interested in you. Then, she will begin to desire you and there will be no chase. 
Something to note: Men "pursue" a woman's time and attention, because it leads to her thoughts and emotions. Once you have her emotionally and mentally, you have her full interest and with that, her body is soon to follow. Now on the flip side, women don't "chase" or "pursue" much about men, that is, until his interests and attention start to wane.
Which leads me to option two…
Option 2: Become, Attract and Present.
This is the best option because it levels the playing field. 
Women don't have to work much to get a mans attention. But in order to get her attention, you have to know how to present what she's interested in. That way what you have to offer is accepted with less hesitation and less convincing. 
What you have to offer is your unique abilities in a way that she already likes. 
Every woman likes and is interested in something, but the question is do you have it to offer her and is she able to recognize it? 
You don't have to be a "bad boy" or "street dude" to attract a lot of women. By now, you shouldn't want those type of women anyway. But, what you should focus on instead is attracting the women who are interested in the qualities you have to offer. 
I, myself was never considered to be a "bad boy" or "street guy" but I was able to get enough women for a hundred men. This is because once I figured it out, I then decided to focus in on my strengths and honing them. 
For instance, if you're a funny guy, relax and be very funny. And if women find you handsome, make them pay your ransom… Just kidding, you should focus more on becoming articulate and sociable. And if you're an intelligent guy, talk more about intellectual subjects but in a cool and unique way. 
The point is, if you continue to improve yourself, you will attract women who are interested or will become more interested in what you have to offer. 
But if her interest is inconsistent, then let her go and find what she's genuinely interested in. Moral of the story, go where you're welcomed and do what you do better!
Lastly, if you're going to chase anything, chase becoming the best version of yourself. Not women, it's a pointless exercise that wastes time, energy and eventually lowers your confidence. 
There are plenty of women out there, so there's no need to chase or hunt those who have no real interest in what you have to offer. Of course, you might have to put in a little effort in here and there, but if your efforts go unmatched, then…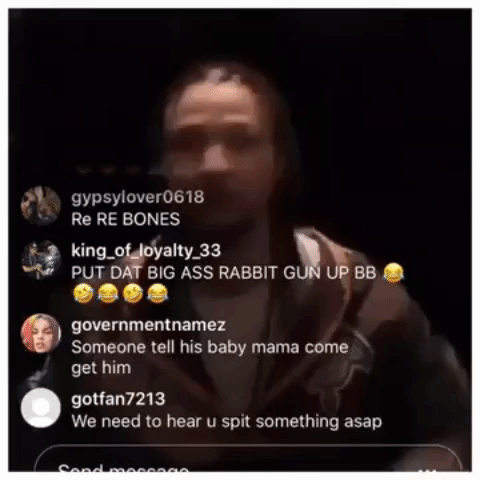 If you have enjoyed reading this post, subscribe to our newsletter (The Love Letter) and the Relationships & Chill Podcast for more amazing dating, relationship, and self-improvement content.
Peace & Blessings 
Coach R. Anthony
You might also like
---
More from Advice for Men
---
2.8K
Six Reasons you have problems dealing with women and six ways to get better.  If you find it tough dealing with women, …
420
By now, that song is in your head, "it's the most wonderful time of the year." The media sensationalizes the …
754
Boost your self-confidence and start taking control over your life. In life so many things can come at you, and if …
Editor Picks
---