7
Featured Image credit: Manasseh Johnson
"A man cannot protect a woman that believes he's trying to control her."
There are a few basic needs that a woman has in a relationship, but the one that I want to delve into is a woman's need for security, which is closely tied to protection.
As men, we're taught that we should protect women, but we're not really taught "how" we should protect women. Specifically, how do we protect "our" woman from possible threats?
In this post, I want to shed some light on how a man should protect his woman and also help women understand how men offer protection.
Without the feeling of protection, a woman's need for security goes unfulfilled. Of course, there is the legal system that offers a form of protection (1. Post-Incident Protection) and the police (2. Pre-incident Protection).
Which helps to provide an extra layer of protection. However… The legal system and police aren't always swift enough to prevent or vindicate an incident.
We're going to look at it from the perspective of how men offer their protection and how women should perceive the protection being offered. Understand this, a man by nature a protector, so if he doesn't offer both forms of protection illustrated below, then it typically leads to a more possessive and controlling relationship.
This usually leads to abuse and a lot of resentment making the relationship unstable.
What is a Protector?
First let's look at the word 'Protect' and what it means: 1a: to cover or shield from exposure, injury, damage, or destruction: guard.
As men, we're protectors of people and things that are either connected to us or belong to us. Connected to and belonging to are the two key phrases to take note of. Without a sense of connection or belonging to a man has no or very incentive to protect. Keeping these things in mind, if there is no connection or sense of belonging, a man cannot protect to the best of his abilities.
What Makes a Man Protect?
Think about how a man protects his car, house, shoes, clothes, etc… He'll almost die for those things. The degree of the connection or sense of
ownership is the degree a man will risk to protect those things. Lack of connection and lack of ownership means less of a desire to protect.
Men offer protection as a show of affection, love, and belonging. A man cannot wholeheartedly protect what he doesn't feel belongs to him. Nevertheless, there are verity reasons that a man will protect the possessions of others.
For instance, if a friend said to him "can you watch after my house while I'm on gone?" He'll do it because it shows his loyalty and trustworthiness and also it's just the right thing to do. But he can't protect it as the true owner can.
Here's an example of a connection. If a man saw a woman or child being assaulted he will try to prevent further injury or harm. However, in his mind, he will immediately connect that woman or child to someone close in order to help. Protection is a way for a man to avoid loss or injury to something that he possesses or is a display of his loyalty to someone to who he is connected to.
Why a Man Protects a Woman?
This might be blunt, but, he knows that there are men out there who prey on women and in the event it happens, he will try to interject and stave off the threat. Providing that he's present during the occurrence. But if he's not present, then the next best option is prevention.
We tell men not to rape or take advantage of women all the time! and will continue to! But we also tell people not to kill, steal, cheat or lie and they still do it!
So providing an additional layer of protection by enlightening a woman, especially if she's naive to the possible dangers of men who could care less about her, then do those women a great disservice.
So a man that is aware of possible dangers and loves his woman will offer her two forms of protection. Offering these two forms of protection to a woman will reveal his ability or inability to lead, guide, provide, and protect, his woman. There are two main ways that a man protects his valuables and these two are:
Post-Incident Protection
The way I define Post-Incident Protection is when a man has to react to a problem that has occurred already. This is good, because you cannot prepare for or prevent every possible scenario that happens in life.
This is the default protection setting and is reactive, but depending on the scenario, it could be life-altering or life-threatening. This is the first way because this is typically the default setting. When we are in react mode, we tend to make rash decisions that affect or alter our lives. That is the first way, but the second is the best option of the two.
Pre-Incident Protection
I think of this being akin to taking a driving class. Sure, you can't prevent someone else from making a bad decision and hitting your car, but you will become more aware of your driving decisions. Which gives you a better chance of avoiding a majority of possible accidents and even lowers your car insurance.
Like I said before, we know that no one should seek to take advantage of anyone, but that doesn't stop people from doing it. So when a man's offering his advice or thoughts on how to better protect yourself, he's offering what he believes is help and protection. It may not always come across that way, but nine times out of ten that's what he means.
Drawing the Line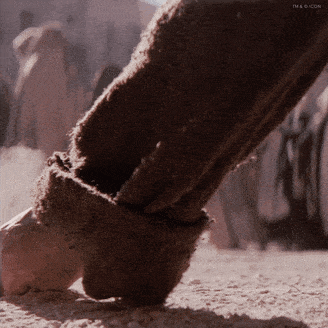 Most women confuse a man's protection with control, but this isn't always the case. Control is more about limiting a woman's options and excluding her input. But protection is more about detailing the possible outcomes that could affect their lives while including her input.
It's more about teaching than telling.
I believe that if a man isn't expressing his rationale and then giving ultimatums, then it falls under control. For example; If a woman wants to dress scantily and the man objects, then what happens next will determine if he's trying to control her or if he's simply looking out for her safety.
If he knows about opportunistic men that will use any excuse to try and take advantage of women, then he has to shed light on that. Your decisions now will affect his outcome so he has a right to interject his input and vice versa.
If a woman doesn't allow a man's input into her life that she knows loves and appreciates her, then we have to look at a lack of respect or her desire to try and control him. Remember this, excluding your partners' input, is a form of control that limits their options and possibly affects their life outcomes.
Men take the time to enlighten your woman as to the possible threats lurking outside of your advice. SPEAK UP! Offering your perspective is his way of offering your pre-incident protection, not only for her but for you as well.
One decision can change the rest of your life and that decision doesn't have to be your own, it can be that of a stranger. But arming your woman with knowledge mixed with love for you puts her in a better position to limit those threats and life-altering decisions. 
Conclusion
Always seek clarification from your partner, if needed. Sometimes it can shed light on deeper issues within the relationship. Like the inability to communicate clearly or the lack of respect from one partner.
By working out these issues, a couple can prevent plenty of problems within and outside of the relationship.
If this is something that you feel needs to be improved within your relationship, use the contact form, select Coach R. Anthony send me a message (Subject: Relationship Coaching), and let's see if we can schedule a coaching call to improve your relationship.
I hope you have enjoyed reading this post, subscribe to our newsletter (The Love Letter), and the Relationships & Chill Podcast for a more amazing relationship, dating, and self-improvement content.
Peace & Blessings
Coach R. Anthony
More from Advice for Women
---
10.7K
"A lot of men aren't interested in relationships because it's not what we talk about with other men." Most women believe …
420
By now, that song is in your head, "it's the most wonderful time of the year." The media sensationalizes the …
754
Boost your self-confidence and start taking control over your life. In life so many things can come at you, and if …
Editor Picks
---